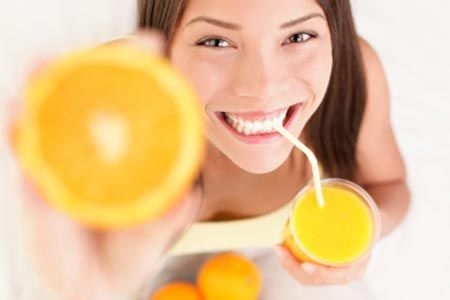 Lots of people are drinking fruit and vegetable juices these days that they actually extract themselves to be sure they get the freshest ingredients. So you might be wondering, how beneficial is it for the health of acne-prone skin? Is it the right option for me?
1. What goes into your juicer makes a difference
Some of the fruits and vegetables that you'll find at your local markets can actually help to heal, cleanse and nourish your skin from within. However, you don't want to get too excited and start throwing any fruit or vegetable you can find into your juicer. Some fruits may be better for your acne-prone skin than others. For example, if you have found in the past that you don't handle apples well, then you probably shouldn't throw them into the mix: juicing fruits or vegetables that aren't right for YOUR BODY won't magically make them good for you.