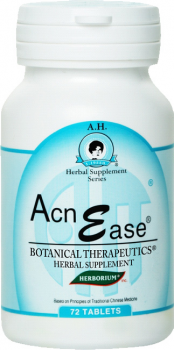 New and Improved AcnEase® Botanical Acne Treatment Has Increased Bio-Availability and is Easier to Consume
Between the USA and EU, there are 120 million acne sufferers.
Adult acne is on the rise, and the average age of an acne sufferer has increased over the past 10 years from 20.5 years to to 26.5 years of age. Many individuals are unable to resolve their acne problem for years, and then they become a chronic acne sufferer.
We're sure many of you can relate!