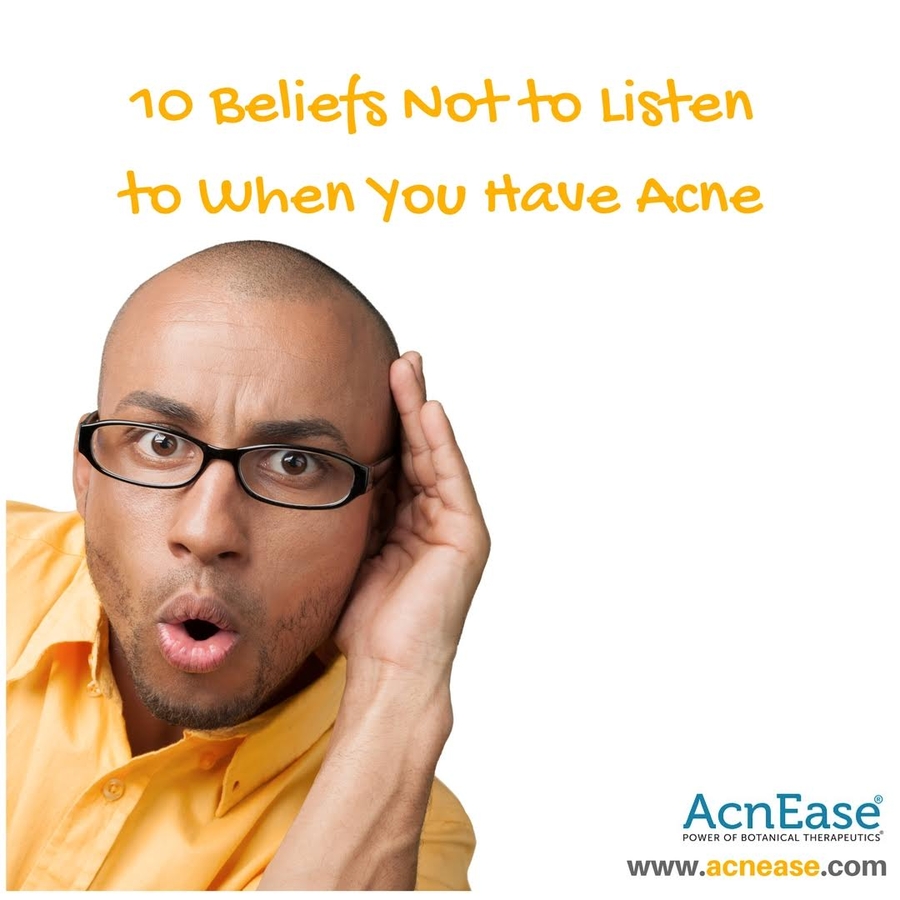 For those that don't experience living with acne, the problems acne-sufferers face may seem minor and cosmetic. Because there is no proven cure for acne, people have been left to treat only the symptoms. Along the way, many myths and false beliefs have been developed, from the highly debated to the downright comedic. Here are just a few...have a look and see if any sound familiar to you!
"Just pop it so it goes away!"

At the sight of a breakout, many people get the initial urge to get rid of blemishes and move on. While popping a pimple may provide some immediate gratification, the lasting effects can be far more damaging. When you pop, the skin is torn open which creates an even larger opportunity for harmful bacteria to enter and often results in more blemishes, not to mention scarring. It's always best to let breakouts run their natural course, and most will disappear in approximately 3-7 days.