Delicious Fresh Juice that Heals & Nourishes Your Skin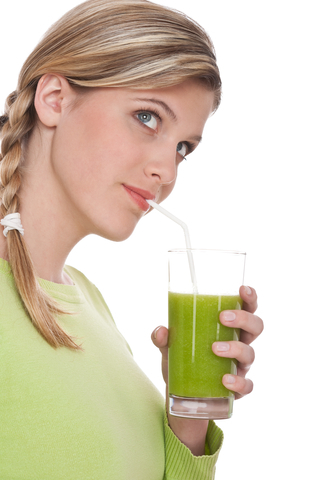 Quick & Easy Acne-Free Juice and Mask, plus a FREEBIE!!
With the summer coming to an end, if you're like me, you take full advantage of the local farm markets and their amazing bounty. Did you know that some of the fruits and vegetables that you find at these markets actually heal, cleanse and nourish your skin from within? Oh yes my friend!
Since acne is an external manifestation of an internal disorder, the combination of the fruits and vegetables listed below act as a natural skin healer by healing the skin from within. And as a bonus, they will only help assist with your AcnEase regimen.
So to make the end of summer a little brighter for you, not only am I going to give you my Quick & Easy Recipes but I'm going to offer everyone a FREE bottle of AcnEase if you order TODAY! You can go back to work or school with clear skin in as little as 7-10 days. Think of how nice that would be!
I would love to hear how these recipes work for you. You can reach me on Facebook or Email.
Make your Face Happy! Bon Appetite!
Melon Skin Refresher
Freshly squeezed fruit juices are rich in nutritious vitamins and minerals that are readily absorbed by the body in order to revive problem skin and even provide additional energy. An excellent refresher on those hot days, the combination of fruits in this juice is good for calming inflammation and moistening the tissues. Parsley is also rich in nutrients (especially iron) to bring a healthy glow to a pale complexion. Try to choose organic fruits and vegetables when possible.
Ingredients
½ honeydew melon
6 grapes
¼ cucumber
1 sprig parsley
Method
Combine all together in the juicer and process. Drink the juice immediately after making (the nutrients are most effective and potent at this point, so don't let it sit around).
Fresh Cabbage Leaf Cleansing Mask
Cabbage is rich in vitamins and minerals. It's deep cleansing, anti-inflammatory and cooling action makes it a valuable mask for acne sufferers. Try to choose organic vegetables when possible.
Ingredients
¼ small green cabbage
1 large carrot juiced or 2 tablespoon fresh carrot juice
½ lemon
1 tablespoon olive oil
2 tablespoons of green clay powder (available inexpensively on Amazon)
Method
Throw away the outer leaves of the cabbage. Rinse and chop the remainder of the cabbage. Combine the cabbage, carrot juice, one teaspoon of lemon juice and the olive oil in a blender or food processor and puree until smooth. Mix together three tablespoons of the puree with the clay powder. Use the cabbage mask once a week. Masks are best made and used on the same day; they don't have a good shelf life.
To apply the mask
Find a calm time when you are not rushed. Protect your hair with a towel or band and remove all makeup.
Cleanse the skin with water.
Steam your face for 1-2 minutes to open the pores (to do this, put hot water in a bowl, put a towel over your head and put your face over the bowl - be careful not to get too close, you don't want you to burn yourself!)
Apply the mask evenly (avoiding the eyes) and leave it on for around 20 minutes. If the mask has more of a liquid consistency, apply using a cotton ball. A second layer can be applied after a few minutes.
Lie down and relax - no talking! Keep your face relaxed!
Wet the mask to soften the clay first, and then remove the mask with cotton pads or a cotton towel and luke-warm water. Then dry.
Close the pores using a chamomile tea.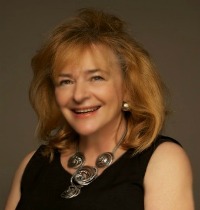 Have questions for Dr. Agnes? Contact Us!
Email/ customerservice@herborium.com
Phone/201.647.3757
«My work in China in the pharmaceutical and healthcare sector, and my personal experience while growing up in Europe, inspired me to develop Herborium®, a novel Botanical Therapeutics® company, based on a new, innovative healthcare concept that combines science and nature. Our approach has already been proven up to 95%effective in our acne treatment, AcnEase®. Not only do I focus on developing botanical based medicinal products that are helpful in treatment, prevention and
management of different heath conditions, but also on educating the public about
the values and dangers of natural medicine.»
---