7 Easy Everyday MakeUp Tips for Acne Prone Skin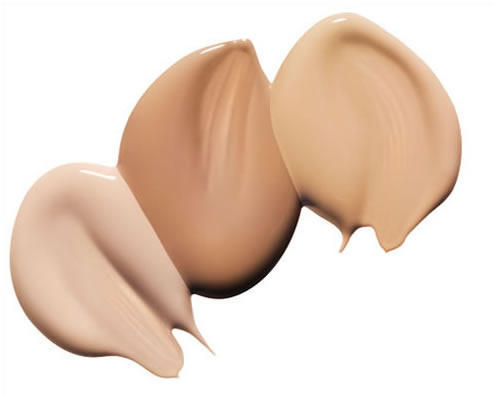 A message from Dr. Agnes:
Treating acne takes time, dedication and perseverance, as there is no miracle cure that will allow you to regain clear skin overnight. While we are waging our war with pimples and cysts however, we still want to look and feel good about ourselves. So let's talk about make-up that does not spoil your results (or your progress with AcnEase®), but will make you feel secure without using products and techniques that may slow the healing process or actually accentuate your blemishes.
Please join me in welcoming our guest, Todra Payne, former celebrity makeup artist and President of HealthyBeautyProject.com.
By Todra Payne
Looking great while clearing up your acne isn't as hard as you might think. Makeup, applied correctly and in naturally complementary shades, will make you look polished, not "covered". The mistake a lot of women make is applying too much makeup. When it comes to covering blemishes and breakouts, less is definitely "more".
Follow these seven steps for great everyday looks, no matter what your skin's going through.
1. Always choose makeup with the simplest, most natural ingredients. Many of the chemicals found in the brands available at the drugstore or even department store counters contain toxins that are linked to cancer and other health issues. They can also work against the steps you're taking to clear up your skin. Pure mineral makeup works wonderfully.
2. Prep skin with a natural, lightweight, non-comedogenic moisturizer so your foundation holds to your skin better and looks "fresh" and touchable. Apply five to ten minutes before applying foundation.
3. Apply foundation that matches your skin exactly. You can choose powder, cream or liquid until they do not contain oil, paraffin or other comedogenic ingredients, but avoid the temptation to apply it thickly to cover blemishes or breakouts.
4. Once your foundation is on, go back over blemishes and breakouts with a thick cream concealer that matches the skin (and your foundation) as closely as possible. If you have red splotches, use a green color corrector underneath your color concealer first. For dark spots on dark skin, choose a peach color corrector.
Using a stiff, nylon concealer brush works best for application. If you need concealer for under-eye circles, choose one that is one shade lighter than your skin and blend well so there's a smooth transition to your foundation.
5. Only apply powder if you have areas that shine heavily. Remember, less is more. If you don't need powder, then skip it. If you're going to apply blush, then add just a light dust of powder on the apples of your cheeks only. Apply blush over top of the powder to keep the blush in place.
6. To brighten eyes without doing a full application of eye shadow, add a swipe of champagne (for light skin), gold (for medium skin) or bronze (for dark skin) eye shadow just on the top lid and in the inside corners of the eyes. Blend well so that it's barely noticeable. The trick is to reflect light and look awake, not create drama. Finish eyes with a swipe of dark brown or black mascara.
7. Add a dab of light or neutral lipstick and a smug of your favorite lip-gloss, and you've got a polished everyday look that didn't take a lot of time.
THERE IS 1 WEEK LEFT TO OUR 30-DAY HOLIDAY COUNTDOWN TO CLEAR SKIN!
---