Gluten and Acne
A hot topic in the news lately has been whether or not gluten is a cause of acne.
We're here to set the record straight.
For those that do not have a gluten allergy called celiac disease, or gluten sensitivity, products containing gluten will NOT exasperate their acne problem.
Remember, diet does not cause acne, but exacerbates it. To keep your body and skin healthy, a diet rich in probiotic bacteria and low in processed foods (including sugar and saturated fats) is your skin's friend, and acne's enemy.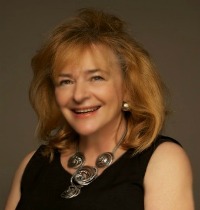 Have questions for Dr. Agnes? Contact Us!
Email/ customerservice@herborium.com
Phone/201.647.3757
«My work in China in the pharmaceutical and healthcare sector, and my personal experience while growing up in Europe, inspired me to develop Herborium®, a novel Botanical Therapeutics® company, based on a new, innovative healthcare concept that combines science and nature. Our approach has already been proven up to 95%effective in our acne treatment, AcnEase®. Not only do I focus on developing botanical based medicinal products that are helpful in treatment, prevention and
management of different heath conditions, but also on educating the public about
the values and dangers of natural medicine.»
---