Improve Your AcnEase Results by 150%!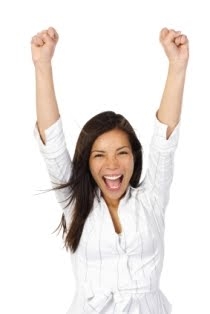 So let's get in to the basics first.
AcnEase® is different because not only does it treat symptoms of acne, BUT IN ADDITION IT GETS TO THE ROOT OF THE ACNE CAUSE
to make it go away now and in the future - so it
PREVENTS acne
from coming again!
Benefits?
Why, yes. There are a few!
100% all-botanical, better than natural, clinically tested
No photo sensitivity, no mess, no chemicals, no bleaching or discoloring skin
Up to 96% of users see great results
For all ages, teen, women, men, and all types and colors of skin
5 Ways for You To See the
Best Results with AcnEase®
(1) As a First-Time User, Choose From 3 Types of Treatments
As a first-time user, you should start with the treatment phase to see the best results. Each treatment requires a specific number of bottles for one-month: mild acne (3 bottles), moderate acne (5 bottles), severe acne, (7 bottles). We recommend a minimum one-month treatment, and to continue with the treatment even if you start to see results in the average 7-10 days.
NOTES: The product is the same for each treatment. There are 72 tablets per bottle. Each treatment requires a different daily dose - instructions come with the order.
(2) As a Repeat User, You Can Continue with the Treatment Phase or go on the Maintenance Phase
After the recommended one-month treatment, some may choose to continue with the treatment phase until they see the desired results. Or, for those who have seen the desired results after one-month, and want to maintain them, they can decide to enter the maintenance phase.
NOTES: One bottle (per month) represents a maintenance dose, and is not for a first-timer entering the treatment phase. One-bottle is only for the maintenance phase after you've been through the treatment phase and have seen desired results.
(3) Don't Skip a Dose
This is not like a cosmetic or topical product, you have to take it regularly. AcnEase is an easy to swallow small tablet, recommended for first-time users to take for one month. At the end of the first month, depending on the severity of your acne and the desired results, you may be done or decide to continue the treatment phase or go on a maintenance dose.For those with moderate to severe acne, you may need to stay on the treatment phase beyond one-month to see the fully desired results. If by the end of the first month, you don't see the desired results, get another one-month round of treatments. And it is completely safe to do so - it's all-botanical! Instructions on exactly how much you should take are included with your order - the ingredients work the best when taken as scheduled.
(4) Patience for Results
Easier said than done. I know. Think about this though. Would you rather use a product that promises the world in 2 days, and doesn't work? Or would you rather not have to worry about your skin by using a product like AcnEase that prevents and eliminates acne FOR GOOD? (without side effects or chemicals!)
(5) Harness Willpower
Acne doesn't develop in 1 day; therefore is is unlikely that it will disappear in 1 day. The more serious your acne symptoms, the longer it may take for your skin to improve. But while sticking to the recommended regimen, imagine not having to always worry about your face when you walk out of the house? How nice would that be?
Have questions? I'm only an email away, or come chat with me on Facebook or Twitter.
You've certainly come to the right place if you really want to achieve clear, healthy skin for a lifetime.
Love,
Dr. A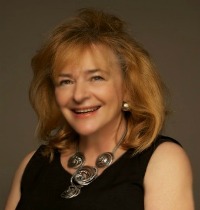 Have questions for Dr. Agnes? Contact Us!
Email/ customerservice@herborium.com
Phone/201.647.3757
«My work in China in the pharmaceutical and healthcare sector, and my personal experience while growing up in Europe, inspired me to develop Herborium®, a novel Botanical Therapeutics® company, based on a new, innovative healthcare concept that combines science and nature. Our approach has already been proven up to 95%effective in our acne treatment, AcnEase®. Not only do I focus on developing botanical based medicinal products that are helpful in treatment, prevention and
management of different heath conditions, but also on educating the public about
the values and dangers of natural medicine.»
---