It's that time of the year again: time for lighter colors, lighter jackets and maybe even a lighter skincare routine.
But how should you change up your skincare routine to avoid suffering from any breakouts?


LIGHTEN UP
You may have started using a richer moisturizer at the beginning of winter. If that's the case, it's probably time to choose a lighter moisturizer again. In general, choose a lotion or even gel-like cream (this applies to both the face and body) and make sure it's noncomedogenic, without alcohol, salicylic acid or other drying ingredients.
However, if you still want to choose a moisturizer based on your skin type, check this out:
If you have combination skin, look for simpler ingredients in moisturizers, particularly in baby targeted products. Some of the organic baby moisturizers provide a better choice of ingredients.
If you have dry skin, look for moisturizers with extracts of olive oil, small amounts of jojoba, almond or grape seed oil, avocado, rose water and oatmeal.
If you have oily skin, choose a light-weight oil-free moisturizer; water, aloe vera, marine algae, lemon grass extract, willow bark extract and witch hazel provide a good basis for oily-skin moisturizers.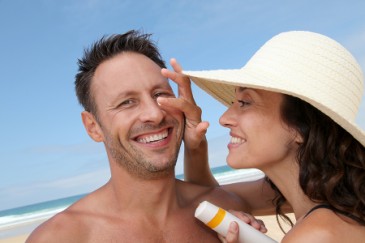 PROTECT YOURSELF
You know the drill. You should wear SPF in the winter, too, but now that spring is coming it's extra important to apply SPF daily, and reapply as necessary. A noncomedogenic product with SPF 25 is REALLY recommended.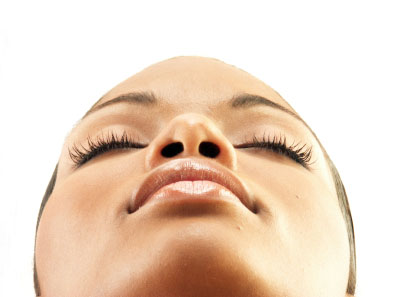 DE-STRESS
If you drank a little too much hot cocoa to get through the harsh winter, it may be time to de-stress your body and mind and prep your skin for spring with some healing herbal tea.
De-stressing Skin Tea
Ingredients:
.35 oz dried lime flowers
.35 oz dried chamomile
.35 oz dried vervain
How to Make:
Add the dried herbs to 16 ounces of boiling water in a pot with a lid.
Leave to infuse for 10-15 minutes and then strain.
Drink warm throughout the day.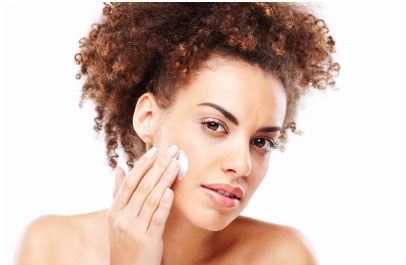 GO EASY
This one's for all seasons. You may have the "spring cleaning spirit," but you should never scrub your face, or any part of your body, the same way you would scrub a floor. Scrubbing your face may stimulate production of more oil, and may also cause abrasions that allow bacteria to access deeper layers of the skin, which is exactly what you don't want.
If you want a gentle, safe way to get rid of dead skin cells and dissolve the oil that may clog the pores and facilitate acne break-outs, this mask will do just the trick. It can be used twice a week, but avoid using if you have open cysts.
Springtime Acne-Fighting Mask
Ingredients:
1 egg white
2 tablespoons sugar
2 tablespoons high-quality extra virgin olive oil (or olive nectar)
1 small peeled papaya or 2 thick slices of a large peeled papaya
½ teaspoon of baking soda
How to Make:
Mix all ingredients in a blender on a low speed until creamy. Massage onto clean face with your fingers in circular motion with moderate pressure for about 30 seconds. Leave on for twenty minutes, and then rinse with lukewarm water.
***
If you want your skin to be your best accessory this season, we encourage you to take advantage of our FREE bottle offer. Just put "SPRINGFORWARD" in the comments field while ordering your treatment (order must be $79+) and you'll receive a free bottle with your order. The offer is only good for 24 hours from now, so get going!
With a Promise of Clear Skin,
Dr. A