Oatmeal. The Fall Skin Super-Fixer.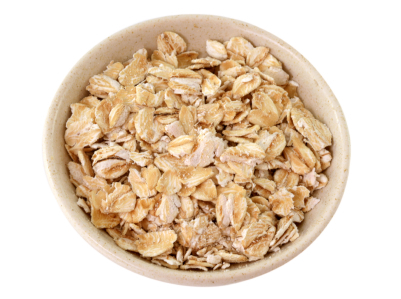 The big challenge for Fall skin is to off-set the sun and wind exposure from the summer, and the stress of the changed life pace brought by the end of the vacation season, return to school and work and picking up old and new responsibilities.
Here's a quick and easy all natural skin fixer that will help "abused" skin achieve a healthy glow.
Oats and oatmeal (not instant or sweetened, but whole grain, steel-cut oats!) are credited with many things. They are an excellent source of fiber, omega-3 fatty acids, thiamine, iron, beta-glucan (which may help regulate blood sugar) and the antioxidants known as avenanthramides (which may help promote healthy circulation). Oatmeal is also believed to help reduce harmful cholesterol levels and it may boost the immune system.
It is also a very good "skin food" that can clean and moisture the skin, help with sun discolorations and even calm poison ivy irritated skin to become less sensitive.
Oatmeal is known to cosmetic gurus for years as a natural scrub and acne helper because it cleans and tones the skin.
Try this variation of the basic oatmeal mask that has lavender in it for an aromatherapy effect and to alleviate the stress of the quickening Fall pace.
2 tablespoons of dried lavender (available at natural food stores or even on Amazon)
2 tablespoons of plain yogurt
2 tablespoons of oatmeal, finely chopped or ground (not instant or containing sugar)
Mix all ingredients. Spread on the face and neck. Recline and relax. Keep on for 20 minutes. Wash gently with lukewarm water. Pat dry.
Please reach out to me on Facebook or Twitter to let me know how this mask works for you!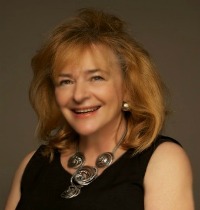 «My work in China in the pharmaceutical and healthcare sector, and my personal experience while growing up in Europe, inspired me to develop Herborium®, a novel Botanical Therapeutics® company, based on a new, innovative healthcare concept that combines science and nature. Our approach has already been proven up to 95% effective in our acne treatment, AcnEase®. Not only do I focus on developing botanical based medicinal products that are helpful in treatment, prevention and management of different heath conditions, but also on educating the public about the values and dangers of natural medicine.»
---