Speed Up Getting Rid of Acne with Powerful Astringents!
Did you know that a natural astringent can be a very powerful tool in your arsenal to fight acne?
In addition to your face wash and favorite natural acne treatment, by using a powerful natural astringent, it can eliminate bacteria, and speed up the healing process of existing acne.
Drug store astringents can actually do more harm than good...a natural astringent works even better because it doesn't strip your skin of all its oil, which it needs, in order to be healthy! And, natural astringents are just as effective as chemicals (such as the overused salicylic acid)...but unlike chemicals, they don't dry, irritate or age your skin or have sun restrictions.
I listed a few natural astringents that are safe, easy to use, inexpensive and can be used every day to get clear skin faster (try them all, and go with the one that works best for your skin –they don't need to be used together daily):
Witch Hazel
The bark and leaves are astringent; the extract, also referred to as witch hazel, is used medicinally and helps in reducing inflammation and irritations.
How to use: Take a well soaked q-tip and dab on pimples, cysts or any other acne symptoms 1-2 times a day.


Chamomile
Chamomile causes reactions similar to that of drugs with painkiller and anti-inflammatory effects. When applied topically, chamomile can help the inflammation associated with acne.
How to use: You can make your own chamomile astringent by taking 3-4 chamomile tea bags (or 2 handfuls of the dry plant) and brewing a very strong tea. When cooled, use on a cotton pad all over your face twice a day. Keep the leftovers in the refrigerator, but use or discard in two days.


Azulene
This chamomile derivative with anti-inflammatory properties has a long respected history, dating back to the 15th century, and is designed to repair and soothe problem skin. Azulene essential oil can be found in your local natural food store.
How to use: Add this essential oil to a bath (10 -15 drops). No need to mix any other essential oil with it. Use warm water and soak for up to 30 minutes.


So now that you have some options for powerful herbal astringents, what are you using as a powerful acne treatment?
Many of you know by now (since I'm a broken record!) that acne is an external manifestation of an internal problem and the only real way to treat it is from the inside.
Think about it....
The primary cause of acne is an overactive sebaceous gland which causes bacteria to develop, leading to inflammation and scarring – a vicious cycle! You need to use products that will then break this cycle, NOT JUST TREAT THE SYMPTOMS, in order to restore balance and good skin health.
Acnease® breaks this cycle! It is one of the only products that has all the essential ingredients needed to help return sebaceous glands to a normal state of not over-producing sebum, and PREVENTacne.
It has over a 96% success rate, has no chemicals, is 100% all-botanical (better than natural!), gets to the root of what is causing your acne, treats it for good, is safe, has no side-effects, results can be seen in as little as 7-10 days and none of the ingredients are on the FDA's unsafe herb list.
There is a 60-day Satisfaction Guarantee if you don't see the results you want. No. Questions. Asked.
So what are you waiting for??
Let's get you started on the path to clear skin!
BUY NOW!
Don't know which treatment is right for you? E-mail me and I will be glad to provide you with an answer.
Stay Healthy –Be Beautiful,
Dr. Agnes


PS –Our studies have shown that customers who are already on AcnEase see even better results by using these natural astringents!
PSS – Don't forget that if you wake up tomorrow morning with a few new pesky visitors on your face, try this.


Dr. Agnes Olszewski, CEO of Herborium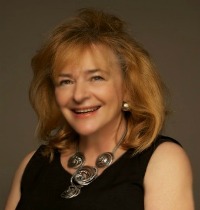 My work in China in the pharmaceutical and healthcare sector, and my personal experience while growing up in Europe, inspired me to develop Herborium®, a novel Botanical Therapeutics® company, based on a new, innovative healthcare concept that combines science and nature. Our approach has already been proven up to 95% effective in our acne treatment, AcnEase®. Not only do I focus on developing botanical based medicinal products that are helpful in treatment, prevention and management of different heath conditions, but also on educating the public about the values and dangers of natural medicine.
Copyright Herborium Group, Inc. 2002-2013 All Rights Reserved.
---