8 Sunless Tanning Rules for Clear Skin Acheivers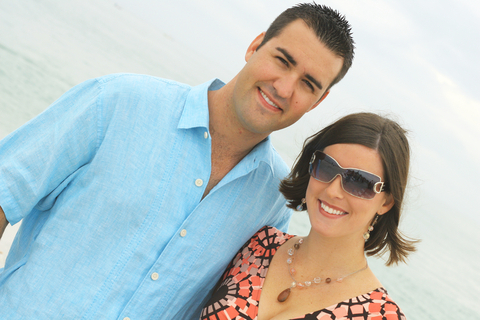 We are happy to announce that this is the first article in our Summer Series, so stay tuned for many more summer tips to keep your skin clear!
Summer is almost here and we want to look our best at all those weddings,graduations and beach and garden parties, so we speed up nature (and avoid harmful exposure to UVA - "bad" sun rays) by using self-tanning products.

When you have Acne or Rosacea, you need to be aware of how the use of sunless tanning products may present a risk of irritating your skin and amplifying the existing skin problems.
Remember these 8 rules to keep from getting any flare-ups:
Choose products that are light, without a heavy oil base. Heavy oil will clog your pores.
Choose products that contain SPF of at least 15 so you don't have to apply a second layer of sun protection on top of the sunless tanning product.
Select products with moisturizers if your skin is dry or sensitive. Those with oily skin may find that gel based products work better for them.
Choose a tanner that contains vitamins, herbal extracts and antioxidants when possible.
Exfoliate your skin before you apply the self tanning product. However, if your skin is heavily irritated, or your acne is severe, you may do better without exfoliation, and therefore consider using a bronzer(temporary darker or "gold" hue make-up or powder) instead of a self tanner.
Applying the self tanning product without exfoliation and on uneven skin may cause streaks and darker spots that are difficult to remove for weeks.Bronzer on the other hand may be blended in and adjusted as needed.Remember to remove it at night with a gentle cleanser.
Choose a self tanning product that is the lightest to match your skin color. Darker colors amplify the look of marks and scars.
When opting for a bronzer instead of a self tanner, dab concealer in your original skin color, or one shade lighter, on your acne, pimples, scars etc. Blend a bronzer with your usual foundation and distribute evenly, and in sheer layers with your fingertips. Or, if you want an even more shear look, apply with a lightly damp cosmetic sponge . Avoid dark shades and heavy layers of bronzers and make-up.
Finally - the tanning pills: they are commercially banned in the US, yet some people get their hands on them. DO NOT USE THEM! They contain the carotene chemical canthaxanthin (the same pigment found in carrots), and have been associated with hepatitis and urticaria, a condition that involves relentless itching and skin eruptions.
Happy Suntan Everyone!
Have questions for Dr. Agnes? Contact Us!
Email/customerservice@herborium.com
Phone/201.647.3757
Dr. Agnes Olszewski, CEO of
Herborium
, naturalhealth expe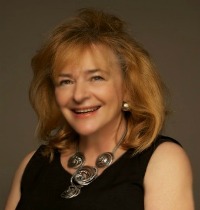 «My workin China in the pharmaceutical and healthcaresector, and my personalexperience while growing up in Europe, inspired me to developHerborium®,a novel Botanical Therapeutics® company, based on a new,innovative healthcare concept that combines science and nature. Ourapproach has already been proven up to 95% effective in our acne treatment, AcnEase®. Not only do I focus on developingbotanical based medicinal products that are helpful in treatment, prevention and managementof different heath conditions,but also on educating the publicabout the values and dangers of naturalmedicine. »
---