Why AcnEase? 19 Real Stories that Back Up Our Claims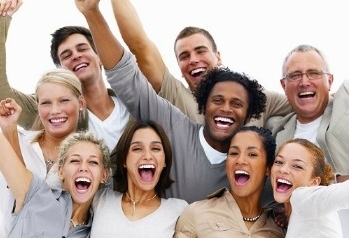 Dr. Agnes and the AcnEase team want to provide you with more than just a quality acne treatment that will help you break the cycle of acne, and so we pride ourselves on providing you with not only the facts about AcnEase and the science behind it, but the facts behind acne skincare and skin health in general
We deliver the facts, and people are noticing.
AcnEase has received so many great reviews from AcnEase users, and sites like Acne.org and Amazon.com and also investigative sites like DoesItReallyWork.org, who recommend giving AcnEase a try because we are "legitimately trying to provide a quality product and not just after the quick buck."
That is us.
Want proof? We're happy to deliver the real-life AcnEase customer stories that back up our claims:
AcnEase Claims: AcnEase has a success rate of more than 96%.
Brian claims: "When I first came to AcnEase, I had no clue what to take. I just knew I had a real bad problem with acne. I had it ALL OVER my face and back - it was horrible. It's so great to use the past tense when I say that too. Now, on the other side 5 months later, I can safely say that I would recommend this product without reservation to anyone who is looking for a safe and effective alternative to EVERYTHING else out there claiming to treat acne. This is the REAL DEAL!"
AcnEase claims: AcnEase stops the cycle of acne.
Enrica claims: "I was done with using all of these different products that just gave me temporary results. My acne was on and off and on and off. When I found out about AcnEase I was happy to hear that this was something that was designed to stop the constant cycle. After 4 weeks I started to notice a difference, and 2 months later, no more acne. I'm so happy! And now, 6 months later, I'm still acne-free!"
AcnEase claims: AcnEase is 100% All-Botanical, clinically tested for safety and efficacy, and is formulated with a trade secret-protected blend of the highest quality herbal extracts.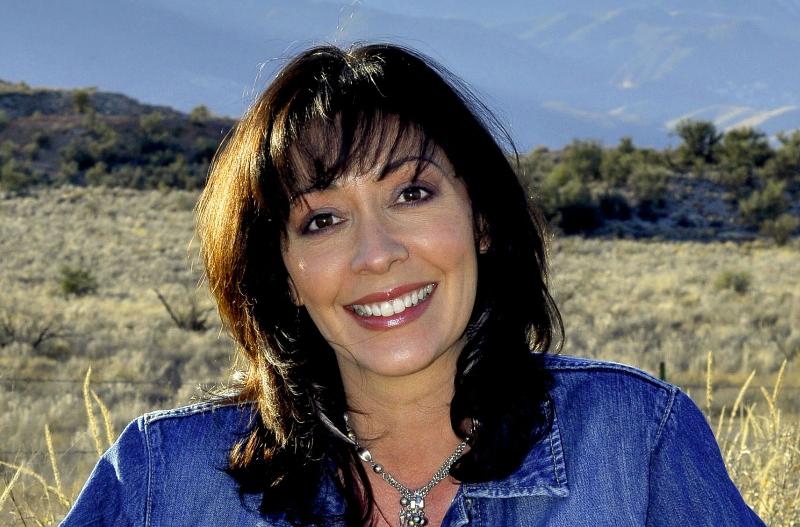 Linda D. claims: "I made a conscious choice to find natural therapies that are not only good for me but for life on the planet. Mother nature gives us these gifts and AcnEase is the only product I have found that not only delivers results but also allows me to honor my personal code of ethics. AcnEase has become one of the ways I take care of myself ... Even with the challenges that life brings, when I'm on AcnEase and my skin is clear, I know that I have the aid of mother nature and the science of AcnEase helping my physical body to detox and stay healthy during life's ups and downs. I am so grateful for AcnEase. It makes a difference much deeper than the surface for people like me. I wished for twenty years to have clear, beautiful skin and LITERALLY AcnEase has been the answer to that prayer!"
AcnEase claims: AcnEase restores the internal balance needed to return sebaceous glands to their normal activity.
A review from Acne.org claims: "I don't normally write reviews on products, but this is one that I would highly recommend because it is so effective. I'm 28 and have had acne for as long as I can remember. I've tried EVERYTHING-and I've done a lot of research on this and other products. The ingredients are completely safe and they actually rebalance the craziness that is going on inside of your body that is causing your acne. I don't know what I would do without AcnEase and am so glad that I finally got my life back!"
AcnEase claims: AcnEase eliminates acne and prevents new pimples from forming.
Ayesha claims: "I have been taking Acnease for over 2 months now, and I am on my 3rd month. I have suffered from very stubborn and persistent acne for almost 3 years and no medications the doctors gave me worked and I was so fed up. Since using Acnease, believe me when I say this, it has ELIMINATED my acne, my scars were beginning to lighten and I was able to see and touch an acne free face. I however saw results only towards the end of my 2nd month of taking Acnease, which is understandable as I have had acne for a very long time. Acnease staff members reassured me that it will work if you take it for at least 2-3 months, and they were RIGHT! So after my second month of taking Acnease, my mother told me to order some more and I did."
AcnEase claims: AcnEase reduces impact of hormones on sebaceous glands.
Julia claims: "I cannot speak more highly of this product-it really saved me so much grief. I have always had fairly clear skin. For some reason, when I turned 27 last year, I started getting really bad breakouts all over my chin and sometimes forehead. My breakouts usually occurred toward the end of my cycle and would take weeks-if not months-to heal and fade. I started the moderate acne treatment about 6 months ago. After I had been taking it for a week or so I noticed that I did not have the same outbreak that I had come to expect each month. My pimples were smaller and fewer. By the end of the first month of taking AcnEase, my chin had completely cleared up!"
AcnEase claims: Effective results can be seen within 7-10 days (results vary case by case).
Ashley claims: I am 16 and I have used AcnEase for about 2-1/2 months with 8 pills a day. My acne is moderate. I noticed a difference in the first week taking it. I love that the pills are easy to swallow and there are no bad side effects. I would recommend these pills because they aren't harmful like other pills because they are natural. My forehead definitely cleared and I am satisfied. I have suffered with acne for about 3 years. The hardest part about having acne is being judged because it has made me insecure. People who suffer with acne should try to not let others get to you because acne is only temporary and there is always a solution for everyone."
AcnEase claims: AcnEase is safe, contains no chemicals and has no side effects.
Tom claims: "I have suffered from chronic acne (more than 5 years) and was undecided about trying Accutane due to the side effects. I decided to give AcnEase a shot and I am glad I did. At first I was hesitant due to the price but with the money back guarantee I figured I had nothing to lose. I have to say, AcnEase was worth every penny since it worked! I had to use the 6 tablet 3 x day regimen but I had no side effects and I started seeing improvement within the first 2 weeks."
AcnEase claims: AcnEase is not drying and will not irritate the skin.
Rebecca claims: "I have used other acne products and they just dried out my skin and made my face all red without fixing my acne issues. I have very sensitive skin and since using AcnEase, my acne went away (be patient-it takes a little time but it works) and my skin feels great!"
AcnEase claims: AcnEase has no sun restrictions.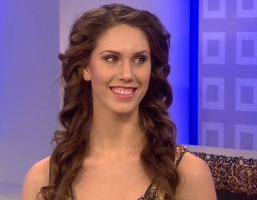 Cassandra Bankson claims: "They don't cause light sensitivity. When I was on antibiotics I could not go out in the sun because I would burn up and peel off. And the reason why is because antibiotics thin out your skin and make you sensitive to light. These do not do that for me. I was able to go out all summer long. I was able to swim. I was able to live a normal life."
AcnEase claims: AcnEase works for men, women, and teens of all ages and complexions.
Mark Kond claims: "I had very bad acne as a teenager, and never fully grew out of it. I tend to get it on my forehead and shoulders, worse in the summer months or if I'm going to the gym a lot. I've always been a bit self-conscious about it, but when I've tried the creams and pads I just get dry and peeling skin but no change in the zits. I found AcnEase just searching online and gave it a shot-I started to see improvement after 1 month and after 2 my skin was all clear. I started with 4 pills 2x per day but now just do 1x a day and it works great."
Rashidah claims: "I started to take AcnEase, and my skin started to clear up 2 weeks later. I had severe acne problems and have tried so many different expensive products and medication, but its proven that AcnEase was the best for my skin and I really enjoy having the skin I have now. I will highly recommend this product to all people who suffer skin problems like myself. It's worth every penny!"
Maria Gargano claims: "My 17-year-old son has been using AcnEase for 10 months now. I cannot say enough about this product and Dr. Agnes. Prior to learning about AcnEase, my son was under constant care of his dermatologist. He was prescribed several antibiotics and topicals, including Accutane. Although, Accutane cleared his acne, once he was off it, he continued to breakout. With all the negativity about Accutane, I would not let him do another round of it. My son has been dealing with acne for five years. It really bothers him and has changed him. Socially, he would just rather not and psychologically he thinks it is really bad but really it isn't. He is always on-line researching and he discovered AcnEase. I read about it but really wanted to speak with someone about it. I contacted the company and I was put in touch with Dr. Agnes who gave me the time I needed as a mom and the guidance with the product. My son was put on a regime and it has been uphill since then. I believe my sons skin has never looked better ... If you are reading this review, I am telling you, you should give this product a try. You will see results and be very happy."
AcnEase claims: AcnEase works for cystic acne, androgen-induced acne, and body acne.
Danny claims: "My acne was chronic for many years. Although my face had cleared up for quite a while, minus the bumps and blackheads, I still suffered from cystic acne on my back and shoulders. I gave AcnEase a try after a friend had tried it and said it worked. I was skeptical as nothing had worked well in the past; albeit an all-natural product. I ordered the severe acne treatment and took 18 tablets per day. Easy considering it is three times a day. Just fit it into my daily routine. In just a few short weeks my skin was less oily and more matte. My blackheads were less and less as well as the bumps. The biggest change I saw was on my back. The cysts and blackheads, and whiteheads are all gone. I may get an occasional pimple, but the horrible acne I suffered is completely gone, and stayed gone. This drug is a miracle. The scarring I had too has diminished significantly as well. Overall a 9 out of 10 improvement. I couldn't be happier. AcnEase has changed my life."
AcnEase claims: AcnEase works for rosacea.
Michelle Stamp claims: "I cannot thank you enough for this product. I am 43 and have terrible redness from hot-to-cold situations, stress, nerves etc and it really is embarrassing. I found this product for my 16 year old son for his acne. I started the treatment first and I can say 100% that it has worked and I am not getting the burning red feeling when I come in from the cold etc. I daren't stop taking it now! I did read that you suggest a maintenance dose for rosacea-type skin anyway."
AcnEase claims: AcnEase treats acute and chronic hormonal and androgen-induced acne.
Paula claims: "I am 36-year-old woman and have had hormonal acne since I was 16. I spent thousands of dollars and many sleepless nights agonizing about my acne. I bounced from doctor to doctor and from product to product and nothing worked! In addition I had my share of side effects like dry and peeling skin after using products with salicylic acid and alcohol, and sunburn after antibiotics. I even wanted to use Accutane but a friend pointed out its side effects so I spared myself a major injuries. I found AcnEase 2 years ago and I am using it since that. I started with severe acne treatment and my skin was clear after 3 month! After 18 years of acne I had no more acne. Since that I have lower my regimen to treatment for moderate and mild acne and those 4 little tablets twice a day still keep my skin clear for two years now! I even have days where I wear no make-up!. I recommend this product to ALL who have acne. It is not cheap but you get your money worth and some. Skip your daily Starbacks, AcnEase is much cheaper and it works."
AcnEase claims: AcnEase replaces spirinolactone (Aldactone) for androgen acne.
A review from Acne.org claims: "I went off spironolactone because of all the side effects, and I broke out pretty bad. I ordered this stuff in desperation. I have been taking this for about 11 days at 12x/day and it has healed my acne about 70%. I am still breakout out a little but nothing like it was before. My skin is glowing, the zits aren't red, they are more pink, less oily skin, and it's only been 11 days!"
AcnEase claims: AcnEase is a safe alternative to oral contraceptives.
Amanda Aszman claims: "In the 7 weeks I've been taking AcnEase, I've noticed a big decrease in oil production, and the little acne I do have heals SO much faster. Since I'm fighting "severe acne" after having been using tretinoin, antibiotics, and birth control for YEARS, I plan to stay on AcnEase for a while (the worse your acne, the longer treatment you'll need). I feel good (read: way less anxious!) knowing I'm treating my acne from the inside, in a natural, SAFE way that has no side effects. Acne really does have to be treated from the inside in order to make your sebaceous glands produce less oil so that you stop getting acne, and that's exactly what AcnEase does. I was so excited when I learned about AcnEase, especially because it got some great reviews from people I trusted ... I only wish I'd found AcnEase sooner to avoid the horrible side effects I'm STILL dealing with from endless topical and oral antibiotics, tretinoin, and birth control use."
AcnEase claims: AcnEase alleviates the need for systemic antibiotic treatment.
Joseph L. claims: "It has been almost 2 years since I have taken AcnEase as a regular daily routing. Your product is unchallenged by anything else on the market. Unlike antibiotics, which fight acne AFTER it appears, AcnEase does it the right way, from the inside out, and works to PREVENT acne from ever occurring. It is also GOOD for your body, unlike antibiotics, which were never intended for long-term use."
***
We hope these real customer stories help you make the right decision to
treat your acne
, and as always, we wish you the best of luck on your journey to clear skin.
With a Promise of Clear Skin,
Dr. A

---