Are Exfoliations & Chemical Peels Good for Acne-Prone Skin?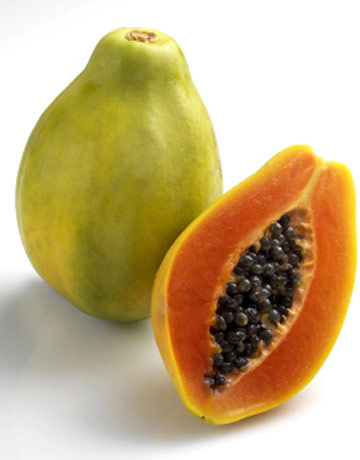 Skin Exfoliations and Chemical Peels became very popular with Glycolic Acid (and less Salicylic Acid) becoming the toast of the town.
There is reason to believe that for most skin types, with the exception of dry and sensitive skin, some level of exfoliation may be beneficial. It can help to remove dead skin cells, helping to unclog pores, remove dry, dark, and flaky skin resulting from photo-aging, and stimulate collagen production to help skin regeneration.
As with many things that are "in" at the time, we seem to go overboard. Too frequent and strong chemical peels may lead to sensitized, irritated and over-dry skin. And too vigorous and frequent abrasive exfoliation can lead to skin inflammation. The COST of the procedures can take a toll on you too!
Papaya Mask: Papain Enzyme is a Powerful Exfoliate for Acne-Prone Skin
Papaya is abundant in antioxidants due to the huge concentration of Vitamin A

The papain enzyme in papaya is helpful in removing dead skin cells that may mix with sebum and cause acne pimples - so applying papaya on the skin will exfoliate your skin in the most gentle and natural way

Papain accelerates skin turnover so there is an apparent lightening effect with newer, creamier skin on the surface and positive effects on photo-aging signs such as dark spots and discolorations

The effects of the mask will be extended with regular use (once a week) and with the use of natural sunblock daily
Skin Exfoliating Papaya Mask Recipe
½ cup fresh papaya, peeled and diced (make sure it is a less ripe papaya - it will contain more papain)
1 teaspoon honey
2 drops rose, geranium or primrose essential oil
Puree papaya in a food processor until smooth
Mix in honey and essential oil (helps to moisturize the skin)
If you do not like the loose consistency of the mask, you may add 1-2 spoons of oatmeal (natural and with no sugar) to thicken the mask
Cleanse your face and neck with warm water, and gently apply the mask onto your skin. Relax for 15 minutes.
Remove the mask with warm water
Pat dry
---