It's Tax Day - How Not to Tax Your Skin!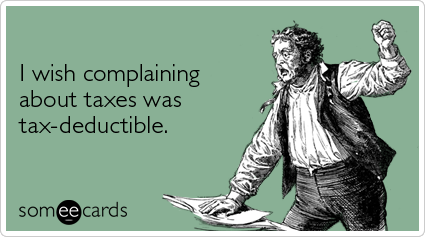 Tax Day is stressful for almost all of us and we do NOT need to add to it by breaking out! So, as you're waiting to receive your refund, or scraping some money together for the IRS, follow those 3 important tips to reduce the pressure on your skin.
Don't cut corners
Add a minute to your cleaning routine and other products you use will yield better results! Focus on problem areas - this will increase your "acne fighting output."
Don't stop investing
You need to continue:
Protecting your skin against sun damage - use
Treating your acne - when you break the regimen of treating your acne, you may actually end up spending more money as you will need to repeat the treatment from the beginning
Loose the dead weight
Exfoliation is very popular now and many people believe it helps to fight acne. It is NOT so simple. As exfoliation done right may be helpful, using harsh, scratchy scrubs or highly acidic ingredients may actually cause more breakouts. Micro abrasions will invite bacteria, in addition- irritated, over-dried and more rapidly aging skin may need additional "investment" to repair. Try this papaya mask instead. Papaya enzymes do wonders to get rid of dead skin cells that may clog the pores and facilitate acne break-outs.
---