Spring Cleaning for the Skin
Spring is a time for renewal, weddings, bright sun and great weather.
De-stress in time to make your skin look its best with Dr. Agnes' top Springtime facials.
De-stressing Skin Tea
.35 oz dried lime flowers
.35 oz dried chamomile
.35 oz dried vervain
Add the dried herbs to 16 ounces of boiling water in a pot with a lid
Leave to infuse for 10-15 minutes and then strain
Drink warm throughout the day
Spring Papaya Mask
Papaya enzymes do wonders to get rid of dead skin cells that may clog the pores and facilitate acne break-outs.
2-3 slices of fresh, ripe papaya
Few drops of olive oil
Mush together papaya and few drops of olive oil into a smooth paste
Smooth over freshly cleaned and dry skin, on the face and neck. You may include a decolletage as well.
Lay down for 15-20 minutes. You may put fresh slices of cucumber on your lids while resting. They will refresh your eyes and tone the delicate skin under the eyes.
Rinse with luke-warm water
Apply non-commogenic moisturizer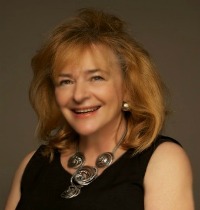 Have questions for Dr. Agnes? Contact Us!
Email/ customerservice@herborium.com
Phone/201.647.3757
«My work in China in the pharmaceutical and healthcare sector, and my personal experience while growing up in Europe, inspired me to develop Herborium®, a novel Botanical Therapeutics® company, based on a new, innovative healthcare concept that combines science and nature. Our approach has already been proven up to 95%effective in our acne treatment, AcnEase®. Not only do I focus on developing botanical based medicinal products that are helpful in treatment, prevention and
management of different heath conditions, but also on educating the public about
the values and dangers of natural medicine.»
---